Dealing with Probate?
Find Help from A Probate Litigation & Estate Planning Attorney in Tampa, FL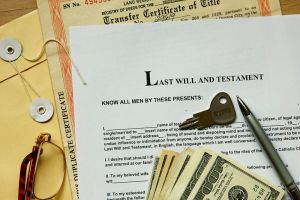 If your loved one died without a will in place, their estate will have to go through probate. The probate process involves administering the estate of a deceased person, resolving all claims against that estate, and distributing his or her property according to a will. It also addresses the estates of incapacitated people who, for various reasons, can no longer handle their own affairs.
A probate litigation attorney from RTB Law & Title, P.A. in Tampa, Florida, can help settle your loved one's financial affairs. They will liquidate the deceased's assets, pay creditors, and distribute the remaining estate to the heirs.
An experienced probate litigation attorney can also help you work through will contests, wrongdoings by fiduciaries, and or other estate-related disputes. He or she will defend your rights as a beneficiary.
Sit Down with An Estate Planning Attorney
Do you need help creating your will? RTB Law & Title, P.A. offers a range of estate planning and trust administration services in Tampa, Florida. An estate planning attorney can assist you with details such as:
Your last will and testament

Revocable and irrevocable trusts

An advance directive or living will

Intestate administration (administering a person's estate if he or she dies without a valid will)

Appointments of guardians or conservators

Administration of guardianship or conservatorship

Powers of attorney

Health care proxies

Business ownership, succession, and management issues
RTB Law & Title, P.A. can help you set up powers of attorney and health care surrogates. If you live in Tampa, Florida, or in the surrounding communities of St. Petersburg and Clearwater, contact RTB Law & Title, P.A. to get started. Reach out now to speak with a probate and estate planning attorney about your family's future.