Make Sure Your Closing Goes Smoothly with A Real Estate Closing Attorney
Retain a Real Estate Law Attorney in Tampa, FL
Escrow trouble? Worried about building code violations? RTB LAW & TITLE, P.A. can guide you through everything from disputes between neighbors to conflicting property titles.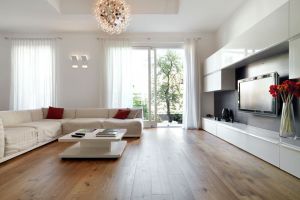 A real estate closing attorney can help you with:
Contracts-rely on us to draft, review, and negotiate real estate contracts, deeds, and mortgages.

Investment properties-develop, lease, and sell real estate with the help of an experienced attorney.
We have worked with 1030 exchanges and have in-depth experience in the sale and transfer of gas stations. We review and make recommendations on Environmental Phase 1-3 assessments.
Do you want a custom leasing agreement? We'll draft one for you.
Let go of your real estate stress by contacting a skilled real estate closing attorney in Tampa, FL today. We assist residential and commercial clients.
Protect Your Home with Help from a Foreclosure Defense Attorney
Losing the roof over your head is one of the most uncertain situations you'll face. Just remember, foreclosure isn't an unstoppable force. A foreclosure defense attorney in Tampa, Florida can work with you to help you keep your home.
Turn to our office to discover a variety of ways you can delay or stop the foreclosure process. Ask a foreclosure defense attorney about your options by calling us now.